Best Electric Scooters for Adults in 2021 - KUGOO E-scooters
Aug 02, 2022 by jhg
The best electric scooters: perfect e-scooters for adults - KUGOO G2 Pro(2021); the essential e-scooters for commuting - KUGOO KIRIN M4 Pro.
Whether you're going to work, to the shops, or just for fun, it's worth taking the best electric scooter to ride around.
When walking is too far, but driving is too short, electric scooters become the perfect transport means - to tackle the last one mile.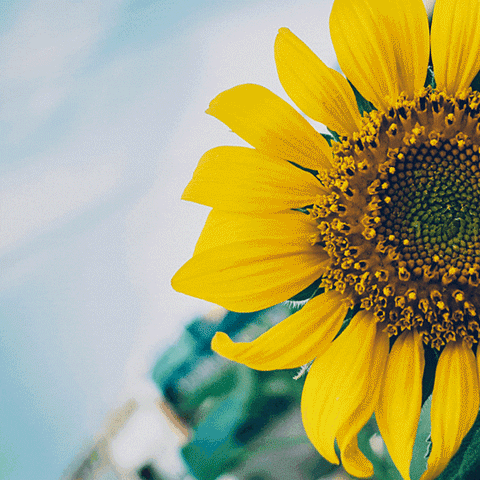 What's more, they are fast, quiet, small in size, light in weight, and easy to carry, making them the choice of an increasing number of people in recent years.
So, do you want to choose the best electric scooter for yourself?
Which is the best electric scooter?
We certainly know that big brands and high prices often mean that you can get a better electric scooter.
However, we usually need to choose a scooter within our budget.
Therefore, the best electric scooter (including performance, appearance, comfort, etc.) that we can buy within our budget is the best electric scooter for us.
So, within our budget, how to pick the best electric scooter for adults within our budget?
Whether you buy it for yourself or someone else as a gift, I believe this article is more or less helpful to you.
Things to Consider Before Buying an E-scooter
Why do you want to buy one scooter?
If it's a gift for someone else, perhaps you need to consider their preference for an electric scooter (e.g., color, size, lightness, etc.).
If you're buying it for yourself, you need to think about it. After all, buying an electric scooter is not buying a bicycle.
If you won't let it stay in the corner of the room full of dust after a few rides, then I think it's a worthwhile investment.
Give yourself a budget range so that you can quickly sift through a variety of electric scooters to find the one that meets your price requirements. Then pick the one that meets your riding requirements from these electric scooters.
Determine the riding terrain
First, you need to know if you spend most of your time riding on flat city roads or uneven countryside roads.
Because different electric scooters have different side focus. For example, some scooters are designed with solid wheels, so if you ride in the countryside, you feel bumpy by the uneven road surface which is bad.
However, solid wheels do well in city riding (flat road), because you can hardly feel bumps and the whole ride will be very smooth and comfortable.
Determine the standard top speed & max mileage
After you have a general idea of your riding time and mileage, buy an electric scooter that can reach a certain level of speed or mile, which can reduce a lot of worries later. No one wants to ride halfway and suddenly run out of power but sadly look for a place to recharge!
Other expectations for electric scooters
If you buy an electric scooter purely for fun, then you can choose an electric scooter according to your preferences and requirements.
If you don't want to stand for a long ride, then you can find an electric scooter with a seat, such as the KUGOO KIRIN M4 Pro electric scooter, with a 10-inch tire with a removable seat.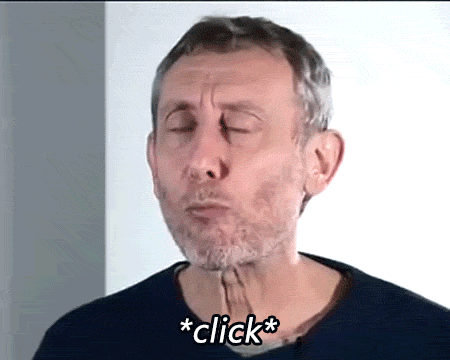 If you want to run fast and far, you can focus on the scooter's battery size, motor number power and wheel size, and so on. Large batteries, high-power dual motors, and large-size wheels usually can meet your requirements.
For example, the KUGOO G2 Pro folding electric scooter with 800-watt dual motor, a max speed of 50km/h, and a 50km max range, you can think about this one.
....
How to Choose the Best E-scooter
Buy an electric scooter that looks comfortable and good-looking.
If I had an ugly-looking bike, even if it wasn't broken, I probably wouldn't want to ride it. It's the same with electric scooters.
The weight of the scooter is an important factor to consider. Too heavy or light electric scooters are not good. It is inconvenient and laborious to carry a heavy scooter while a lightweight scooter may be unstable when riding on the roads and also unsafe.
KUGOO electric scooters with a weight range from 8.9 to 23.5 lbs, can be easily folded and carried by an adult. Note the maximum weight of the electric scooter, and if you are a little overweight, it is fine.
The battery capacity will also affect your riding experience. A larger battery will of course give your scooter more power and you can ride farther.
Different people have different needs for the speed of electric scooters. Some are just speed freaks(KUGOO G2 Pro, max 31mph, could be one of your choices), while others want an electric scooter that can meet the speed they need for their daily commute (KUGOO KIRIN M4 Pro is worth a look).
Choose an electric scooter with at least a 250W motor, which is enough to get you across flat surfaces and hills. A scooter with a 500W motor will still slow down when going up steep hills.
To ensure your safety, you need a front and rear light with sufficient illumination at night. You can also buy an additional light if the light on the electric scooter itself is not bright enough.
Common types of brakes: Electric brakes, Foot brakes, Drum brakes, and Disc brakes.
Disc brakes are the most effective and reliable, but are usually more expensive.
Common tires: pneumatic tires or solid tires.
Pneumatic tires do well in shock absorption but need more maintenance. Solid tires are solid, land ess maintenance is needed, but Poor damping effect.
KUGOO S1 Pro e-scooter is equipped with solid tires, but it has a shock-absorbing honeycomb design so that you can enjoy a smooth ride without worrying about the risk of a leaky or flat tire.
Other factors, like price, and warranty also need to be considered. Not all electric scooters come with a warranty. So, it is important to ask if the electric scooter has a warranty, and the warranty contents and insurance period, etc.
Below are our top picks for the best electric scooters for adults and commuters.
Best Electric Scooters from KUGOO Official Website
KUGOO G2 Pro, the fastest electric scooter, comes with a luxury 800w motor, 31mph top speed, and 45km max range.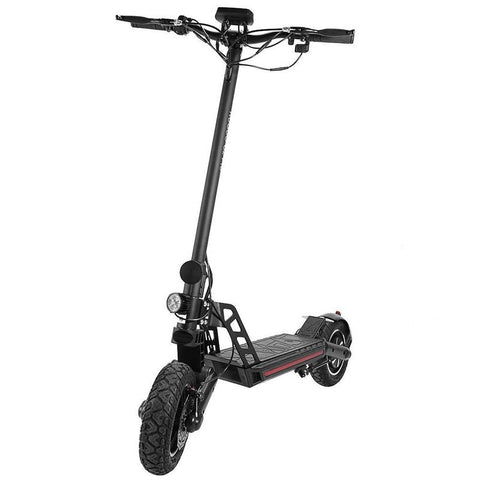 Highlights:
* 10 Inch Large Tires
10 Inch tire, better shock absorption, and higher safety give you more comfortable riding.
* 13Ah Lithium Battery
13Ah high-capacity lithium battery allows for a longer range and higher speeds.
* 800W Motor
With strong 800W motor driving force enables you to ride a max range of 50km.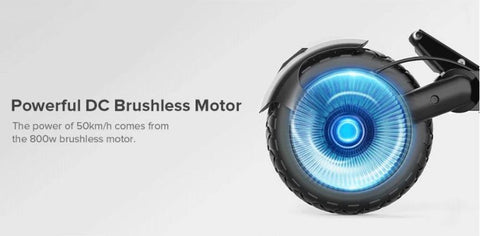 * Easy to Fold
3 seconds fast-folding design, which is stable and convenient.
* Sturdy Material
Aluminum alloy + PC material provides sufficient insurance for your driving safety.
Specs:
Max. Speed: 50km/h(31mph)
Max. Range: 50 KM(Depends on Road and Driver Weight)
Battery: 13 AH 48V
Motor: 800W 48V
Wheel: 10-inch Anti-Skid Tire
Climbing Gradient: 25 Degree
Light: Front Lamp, Tail Light
Max. Load: 130KG
Product Weight: 23.5 kg
Product Dimensions: 1200 x 620 x 1210mm (Unfold)
1200 x 620 x 530 mm (folded)
Powerful KUGOO G2 Pro(2021) can give you a wonderful riding experience with comfort, which can largely meet adults' needs.
KIRIN M4 Pro electric scooter with seat - save your numb feet!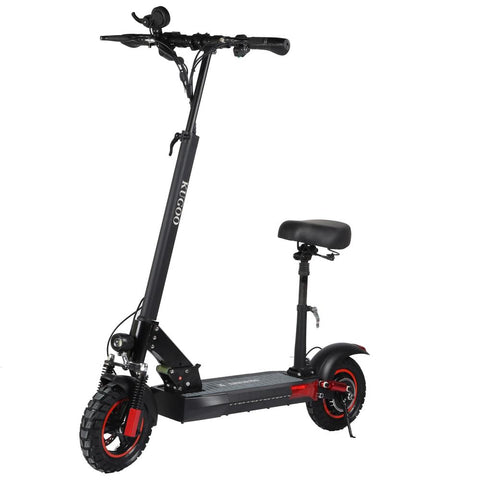 Highlights:
* Big-size anti-skid tire
10-inch high grip, hardwearing and safe tire, suitable for different types of road.
* Super 500W motor
Strong power and long-range: 500W motor right for 65km max range.
* Powerful 16 AH Li Battery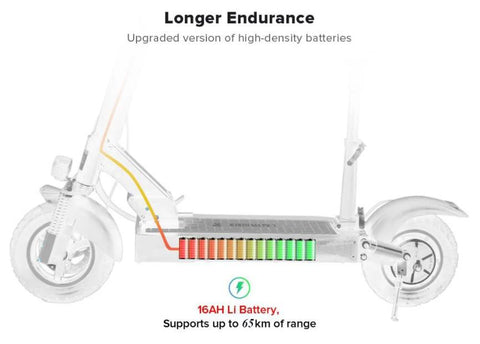 * Bright lights
The bright front led light & the red safety warning taillight ensure your safety on night rides.
* Safer brake system
Equipped with dual disk brakes on the front and rear wheels.
Double damping helps you to enjoy extra mileage on a variety of terrain types.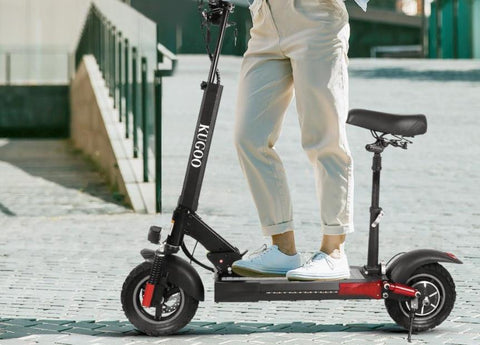 Spec:
Max Speed: 40-45km/h
Max Range: 55 ~ 65km
Maximum Torque: 24N.m/s
Climbing Ability: 20°
Max. Load: 150KG
Motor: DC brushless 500W motor
Battery: 18650 lithium battery, 16Ah 48V
Charging Time: 8 hours
Charging Output: 54V
Brake: Disc brake, 4m
Tire Size: 10 inches
Product Weight: 22.6KG
Product Size (L x W x H): 119 x 60 x 112cm
Find more details about KUGOO G2 Pro, KUGOO KIRIN M4 Pro, and other electric scooters on KUGOO's official website!
Any questions, please feel free to comment below! :)