Riding Tips on Electric Scooter with Seat for Adults
Sep 29, 2022 by Kugoo USA Official Store
It is normal for beginners to have no ideas when riding their first electric scooter with a seat for adults. Luckily, it can be ridden easily even if you can't ride a bicycle. Here are some useful tips for beginners for a new scooter with a seat.
Before riding on your electric scooter
Riding an electric scooter with a seat for adults can be practiced after several times. It is simple to ride for most people. However, it is still a transport tool with an extent of risk of getting injured. Here is something to do to upgrade your safety index before riding your scooter outsides.
Start your safe and happy ride now.
Always wear a helmet before riding your e-scooter with a seat even to the nearby store. No matter how short, how slow, or how safe the riding conditions is, a helmet can highly protect you from unpredictable danger in time.
You need a full-face helmet if you are going to have a speedy off-road adventure.
What's more, a pair of gloves may be needed if you are riding in cold winter. They can not only keep your hands warm but also make your hands responsive when braking or accelerating during your ride.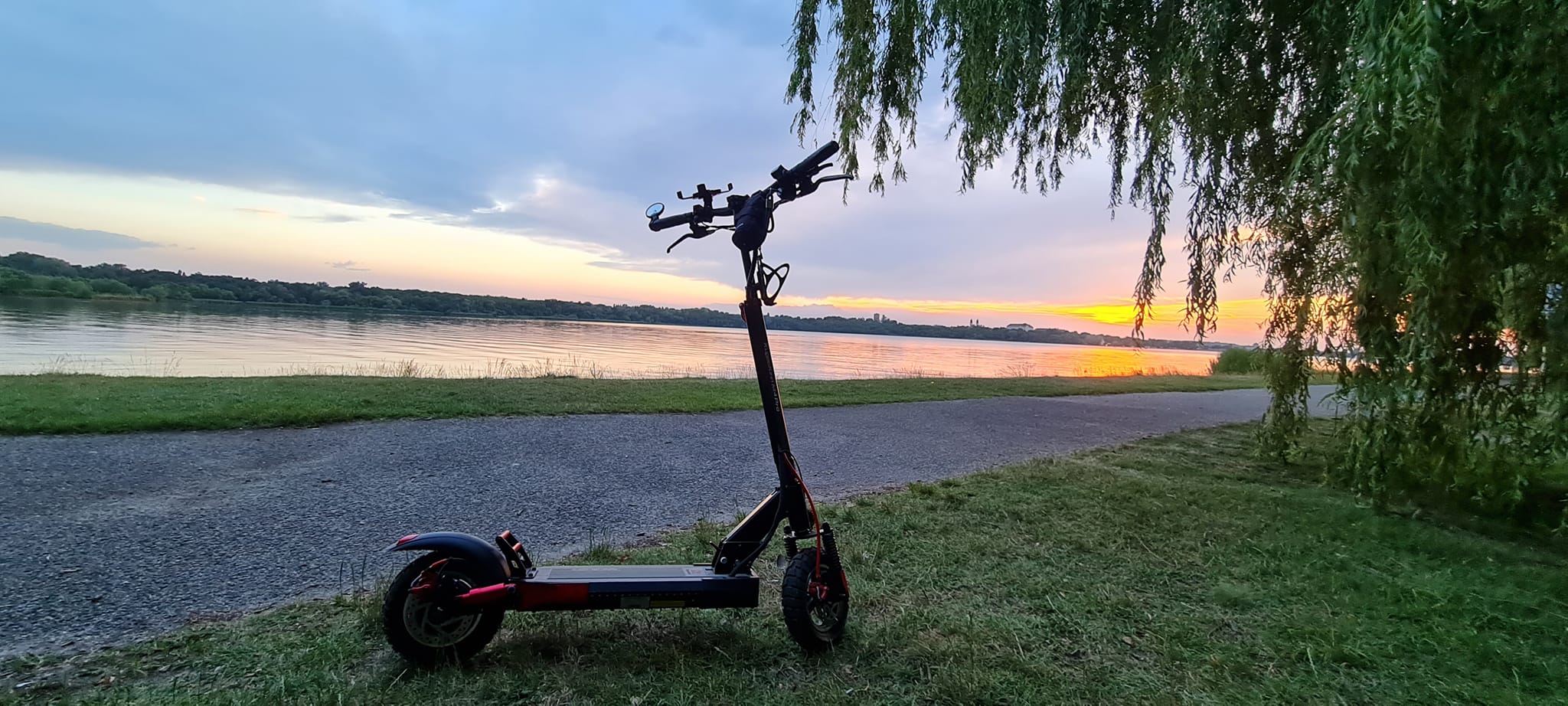 Reflective strips or clothes can be added features for a dark ride.
You can buy some reflective strips to paste on your scooter to make your scooter be seen at the night. Wearing a reflective jacket also has the same effect.
Familiar with the use of your scooter with a seat
You can read the instruction manual to know more about the scooter's functions. Such as how to start, change the speed, and brake. And what do the buttons on the scooter mean? After basic knowledge of your scooter, I am sure you are ready to practice riding before seriously getting to the road by yourself.
Find a safe and open flat place to practice
First of all, a helmet is a must even during practice since this is the first time for you to ride a new thing.
Go to an open and flat place that is safe without many passengers or running vehicles. Maybe it is the nearby riding track or an empty parking lot.
Do a regular check on your electric scooter
Do a regular check on your scooter with a seat for adults every time before the ride. Make sure most of the functions are normal, such as the brake, acceleration, tire pressure, folding mechanism, etc. Make sure the scooter is fully charged or with enough electricity for a ride.
Riding tips on the road
Here is a simple riding guide for beginners.
Pull your scooter to a flat ground; flick the kickstand gently by your foot;
Sit on the seated scooter;
Plug in the key if it is a key lock e-scooter;
Slowly start the throttle and keep the scooter rolling forwards;
Hold the handlebar in a solid grip and turn the direction by tuning the handlebar;
Slowly brake to stop, and always avoid an abrupt stop which does a bad effect on your scooter and your safety.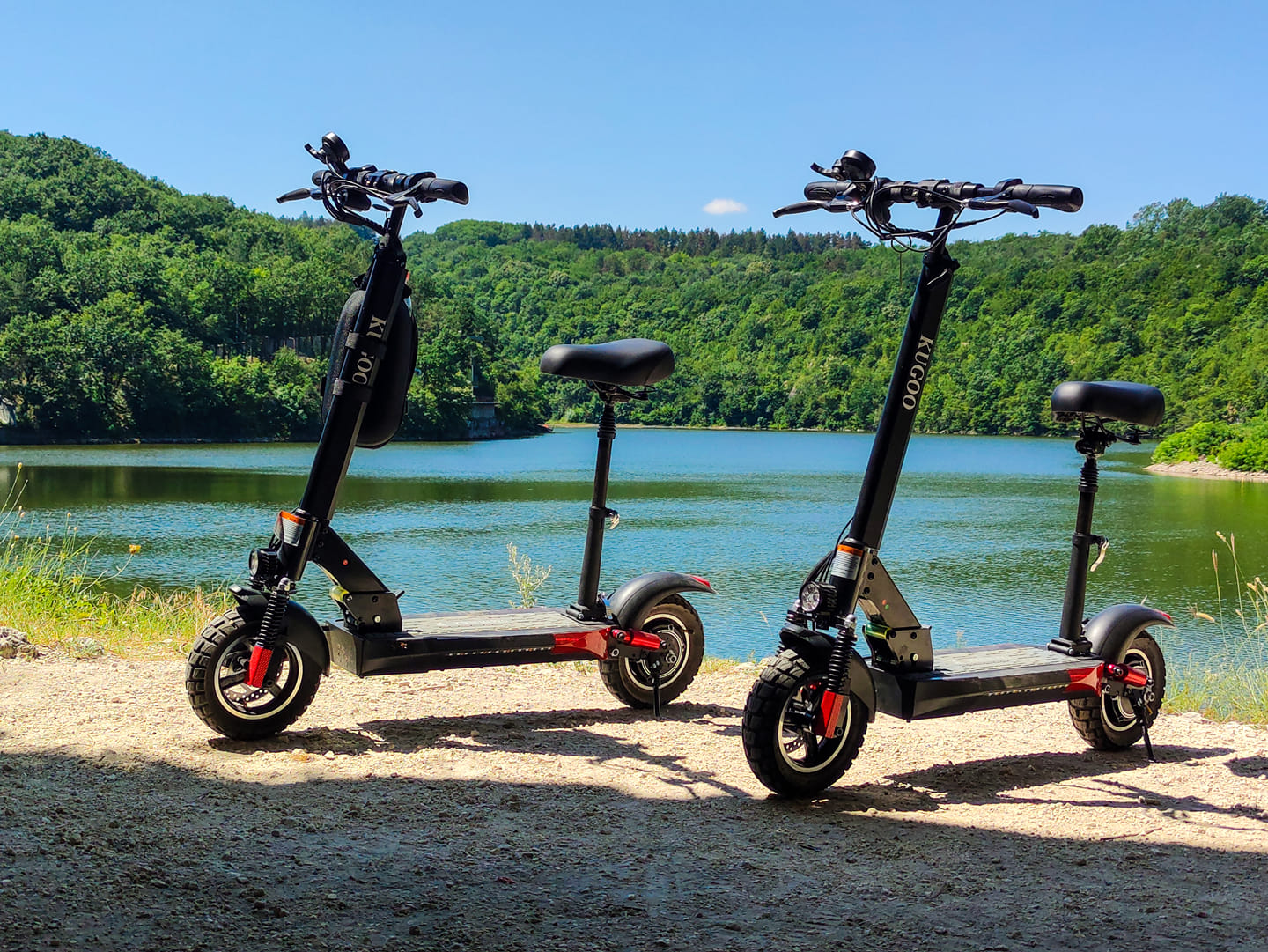 Riding tips on an electric scooter with a seat for adults
Adjust the handlebar to a suitable height to make your seated ride more comfortable.
Tighten the screws in the seat if it is a detachable seat. Make the seat solid and stable while riding.
Reduce the speed when there is a bump to ride over. Or you will jump off the seat if at a high speed.
What to do after rides on your electric scooter
Taking care of your electric scooter after every ride can avoid many repair money and energy. No one wants to go to the repair store after riding it for several days. Here are something you can do to better maintain your scooter.
Park your scooter in a safe place and lock it. It would be safer to lock it if there is a bike rack.
Wipe off the dust from the scooter in case the dust gets inside.
Give your scooter a full charge after riding.
Wipe the water off the scooter after riding in the raining days to prevent getting rust.
Store your scooter with an 80% battery if you won't use it for a long time.
Currently, one of our best-selling scooters - the Kugoo Kirin M4 Pro can be a space-saving scooter, and it is portable to carry to public transport or back in your trunk.
Foldable electric scooter with seat - start anytime, anywhere.
Here are some specs about this scooter:
48V 18Ah battery
500W powerful motor
50 kph/31 mph top speed
50-60 km/31-37 miles max range
Dual disc brake system
10'' Off-Road PU Tires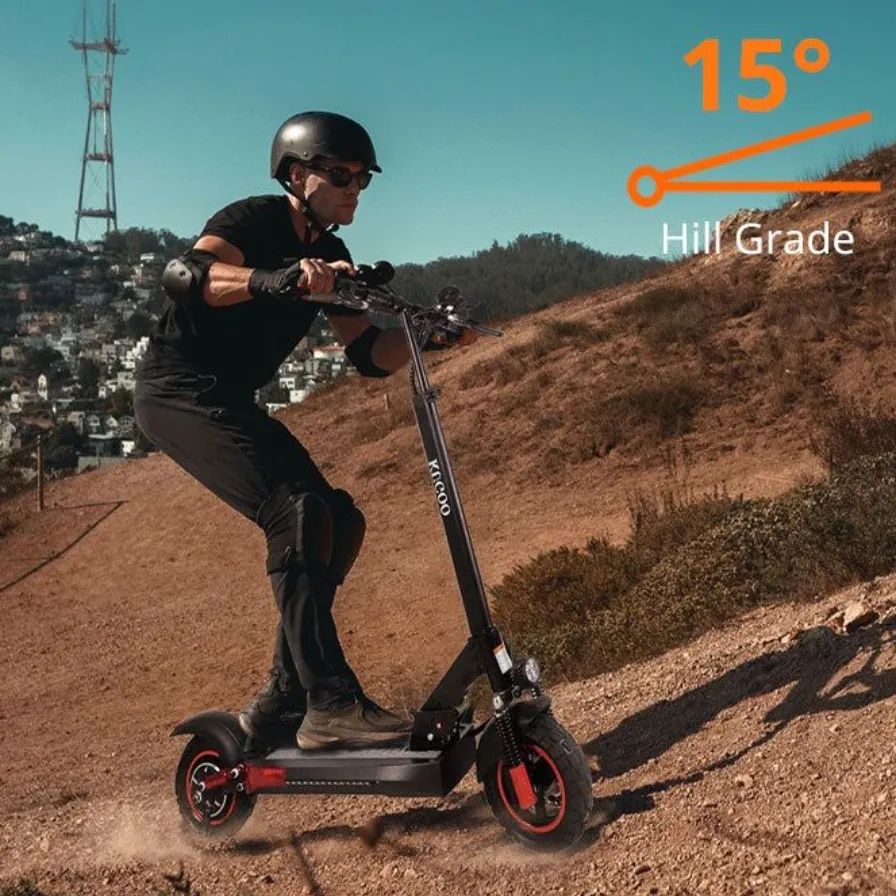 Final thoughts
Get to start riding an electric scooter with a seat for adults after some simple practice. Always wear some gear and do a regular check before departure.
It would be so much fun and a pleasure to ride an electric scooter with seat for adults.