How to Go Uphill on Electric Scooters for Adults with Seat?
Oct 25, 2022 by KUGOO Scooter USA
Learning to ride an electric scooter for adults with seats can be quite easy if you practice it with a proper approach however, it would be quite complicated under real riding conditions, such as going uphill.
First of all, can your electric scooter go uphill?
The answer is yes.
You can find the climbing angle in the spec sheet from the product description. Most off-roading e-scooters have a climbing angle of 15°,20°. It can largely meet your daily commute needs. For those commuting scooters without an off-roading tire, maybe you have to push it uphill or assist with your feet.
Tips to help go uphill on your electric scooters for adults with seats
Give your scooter a full charge before riding
E-scooter needs power from the battery to go for a ride. Always charge your scooter after riding it back home. It usually needs several hours to get a full charge. Typically, when the lights on the charger turn green, the charging is finished.
Speed up while going uphill
Powerful motors can accelerate faster than lower motors. Besides, speed matters to the performance while going uphill on your e-scooter.
Remember to speed up at a suitable rate and this will help you better go over the hills.
However, do carefully watch out for the surroundings while speeding up, and make sure no pedestrians will get hurt by your scooter. The same to the vehicles.
Less loading on your scooter
Adding too much on your scooter won't help your scooter go uphill anymore.
There is always a weight limit for the electric scooter for adults. Check the carrying stuff and make sure it doesn't over the weight limit.
Therefore, less carrying weight on the scooter will help you go uphill.
Going uphill is a technical move while riding on the road.
You can do something to help going uphill by simply adjusting your standing gesture. Make sure your feet are stable and always keep balance while speeding up over the hill.
What's more, you could bend your knees a little to help get your center of gravity to the front which will reduce the weight.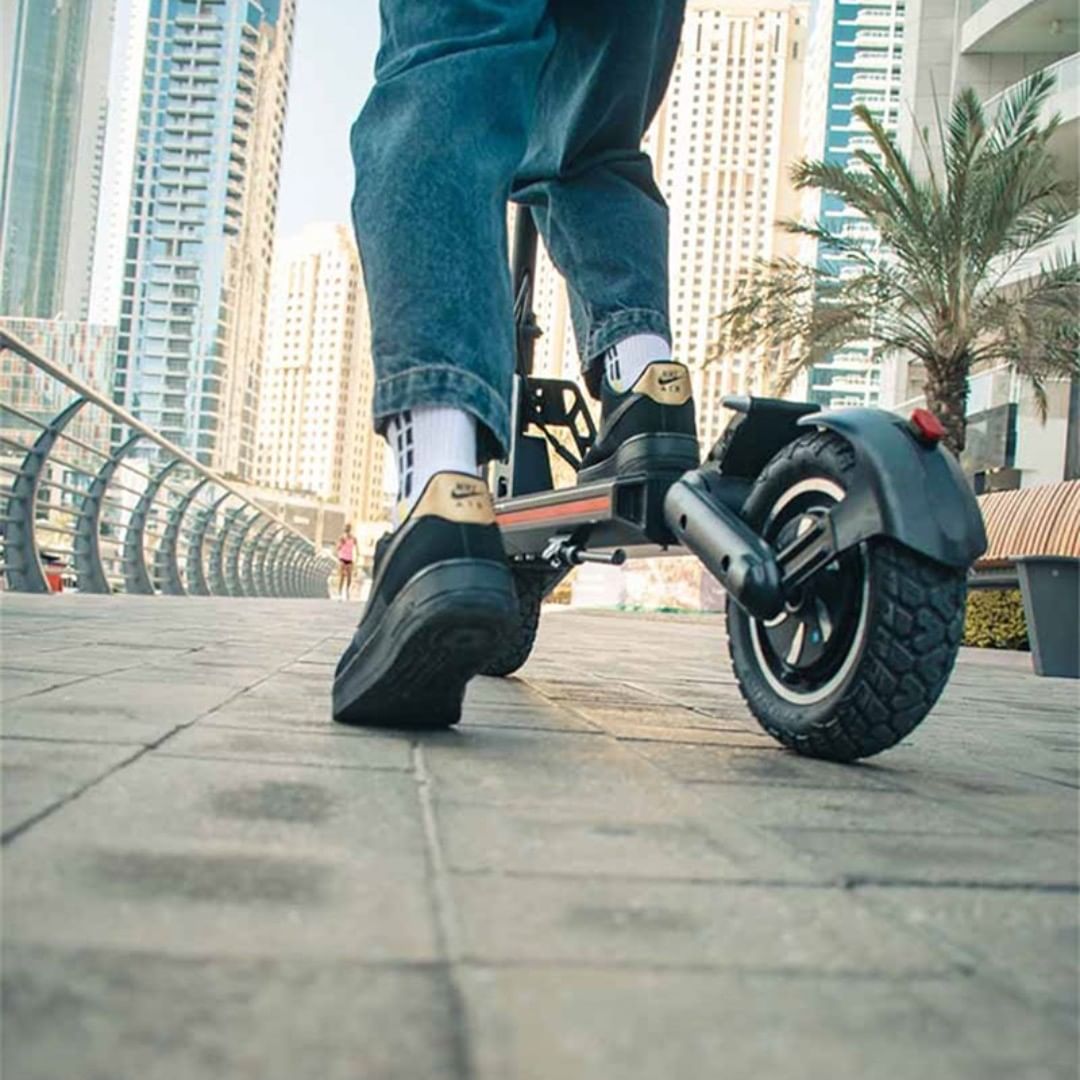 The best electric scooters for adults with seats
If you are looking for an electric scooter for adults with seats recently, maybe you could have a look at our latest e-scooter - Kugoo Kirin G2 Pro.
An all-around electric scooter suitable for any type of terrain, Kugoo Kirin G2 Pro is one of the best electric scooters for adults.
It can handle a 20 ° slope which can meet all your riding needs.
600W powerful motor, 45 kph/28 mph top speed with a max range of 34 miles.
Double disc brakes, a powerful motor wheel, shock absorbers on both wheels, a capacious 15Ah battery, detachable seat.
It only takes 7-8h to fully charge this scooter.
The best time to get an electric scooter with a seat is NOW!
Enjoy $39 off on Kugoo Kirin G2 Pro this HALLOWEEN SALE! Don't miss out!
Click here for more details on Kugoo Kirin G2 Pro.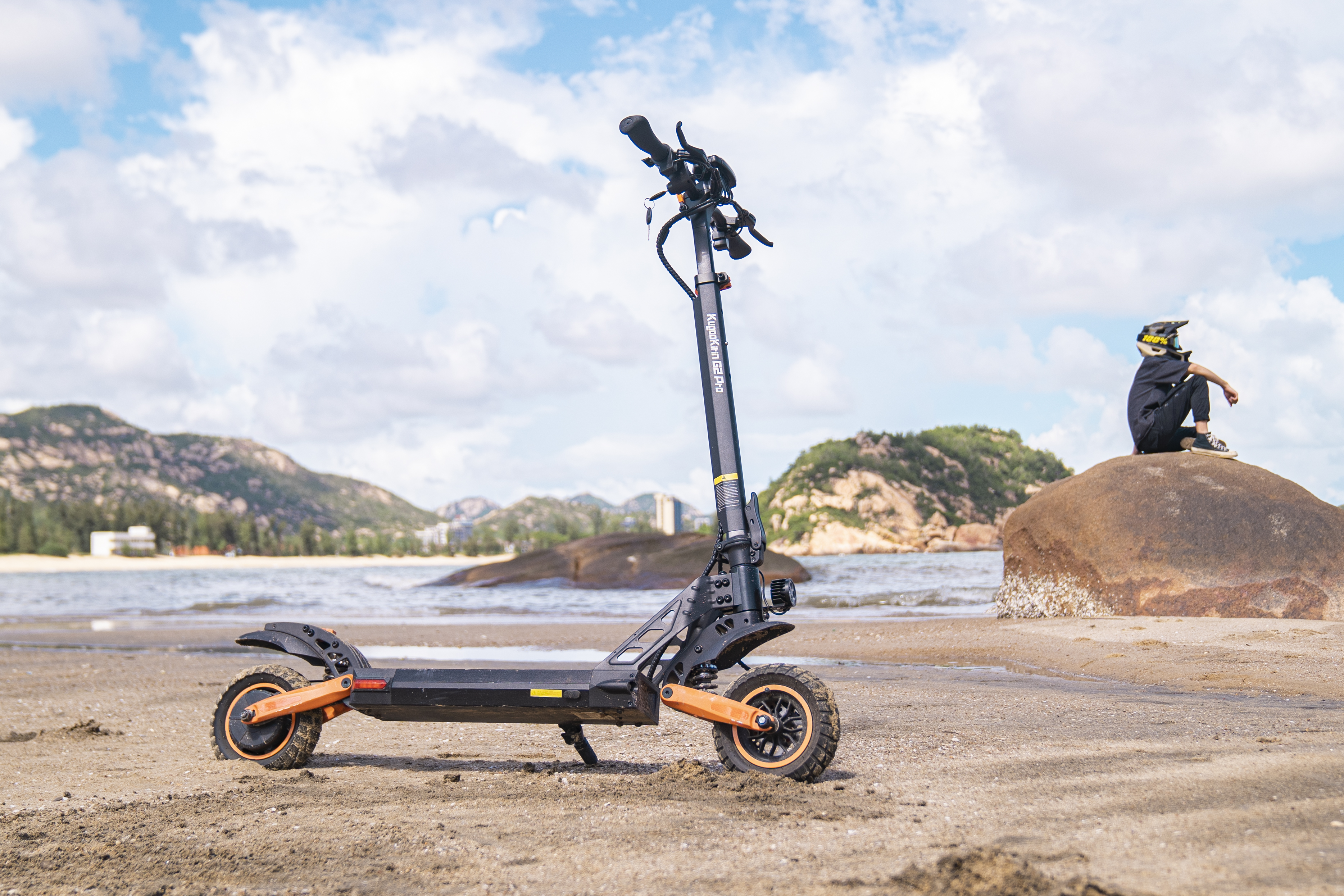 Final thoughts
Riding uphill can be harder than riding on an even road, that's for sure. However, you can take these tips into practice while uphill. It will help you over the hill much more easily and fluently.
Or, get yourself a powerful electric scooter for adults with a powerful motor.