Best Christmas Gifts for Men: KUGOO KIRIN M4 Pro, KUGOO S1 Pro, KUGOO G2 Pro, KUGOO KIRIN G1, KUGOO S1, KUGOOKIRIN S2, RND F14 Mini, KUGOO KIRIN Mini 2.
Christmas is coming soon! Everyone are going about getting gifts this Christmas for their families and friends~
Are you worried about what gift to buy for your brother, boyfriend or husband?
That is true, it is really hard for us to choose a nice gift for men. Men tend to buying somethings in need. So, why not buy him an escooter as a gift?
Trust us, no men would say 'No' to a wonderful electric scooter!
We have made a clear list for picking the right scooter as below.
Sleek, beautiful and thoughtfully designed, it is always a good choice for the busy people to carry wherever.
No worry about the traffic lights every 50 meters in the Central Business District. Riding Kugoo G2 Pro escooter, no more congestion and traffic lights, time-saving and what's more, gives you a good riding experience!
It's light, at 11kg, and can be pulled around or rolled up like a cart - lightweight is important for commuters.
It has a small footprint, folds in 2 steps, and can be folded at any time during peak periods to take on trains or subways or buses without inconveniencing other passengers.

Solid honeycomb explosion-proof tires save your worries and time, no more flat tires and changing tires every few months. And the honeycomb tires also give you a best riding experience - less shock~
For he not willing to walk to the hawker centre - RND F14 Mini
Yup, you know him. There is always a person begging you to buy food home for his crying belly.

Maybe you could let him out for buying food. RHD F14 Mini, a great scooter for the lazy guys. No more hot and tedious 15 min walk, but a super cool 2 min ride to get your want.

Also, RHD F14 Mini, the lightest e-scooter at 8.9kg on Kugoo(USA) official certified Site. Less effort to carry, or you can roll it along. Got it!
Big college, massive students, moving from dorm to classroom or classroom  to another classroom is indeed drive us crazy, esp in the summer. Hot.

But most of us can't afford a car, also kind of trouble to park the car so a scooter for adult could help.
Kugoo Kirin S2 is uniquely suited to college student, powerful to overcome any slopes on compus, enough range to go the distance, light to bring onto public transport. (11.22kg)

Escooter's easy folding system takes less space in your classroom~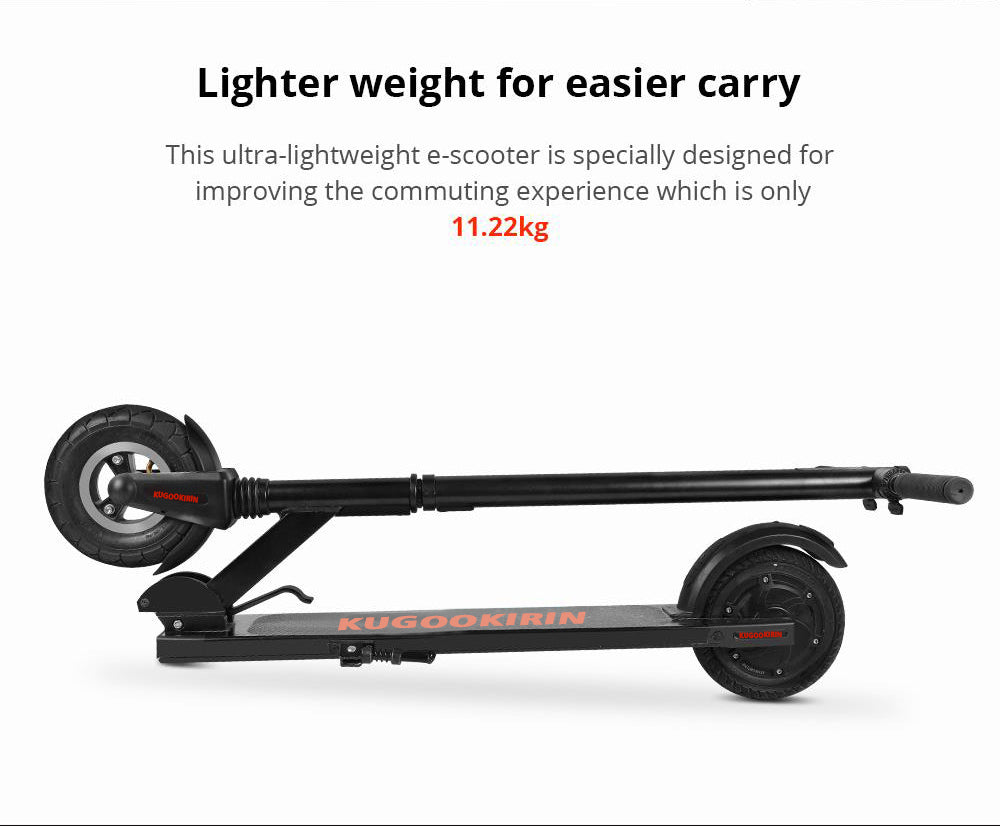 Find your man a best electric scooter and give him a big surprise on Christmas day~